Last week I surveyed a 2-bedroom house converted from a workshop. The 1880s property is located in a sought-after area of East London next to Columbia Road Flower Market and stone's throw from the vibrant array of boutique shops, galleries, parks and cafes of Shoreditch. From the outside the property did not look attractive, however, inside I found a bespoke kitchen, retained brick walls and chic wood accents throughout.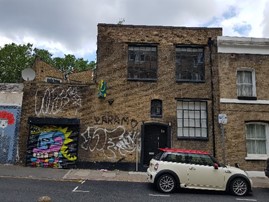 But that was not all. The flat roof of the house has been converted into a superb roof terrace.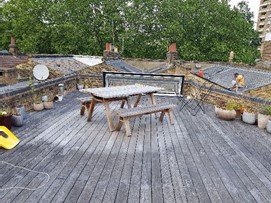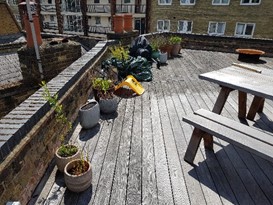 The roof terrace obviously needs an access point and while it is common for people to use standard doors, there was another wow factor here: an opening rooflight combined with stairs from the room below.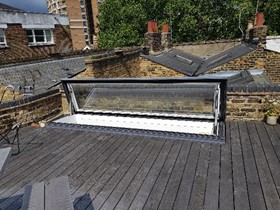 If you do not have a garden at home, what alternatives other than going to a local park or around a friend's house are there to enjoy the sunshine?
The solution could be creating a roof terrace or a roof garden for your home. A rooftop space can double as a second living room, a relaxed chill-out zone, an alternative garden space, or the ultimate party spot.
With living space at a premium, it is no surprise that there are more and more roof terraces in densely populated urban areas.
There are a few factors that need to be considered before installing a roof terrace:
Access.
Compliance – planning permission might be needed especially if the roof terrace will overlook another property.
Load-bearing capacity – structural engineer will need to calculate the load-bearing capacity of the roof. This includes the weight of the deck structure itself; the furniture, plants (and people) and any additional weight caused by weather (such as wind, rain or snow).
Safety – precautions must be taken to protect people who use roof terraces from hazards such as trips and falls. If the terrace is accessed via stairs, further provisions must be in place to ensure the stairs are safe for use.
Drainage.
Does the roof terrace add any value to the property?
Amongst most buyers, private outside spaces has become one of the most requested features in a property, with a roof terrace being the most highly desired.
Research by Marsh & Parsons revealed that a roof terrace generally adds 12% to the value of a property in London, increasing to 25% in Chelsea. Our surveys come with a free valuation as well so you will know the present market value of a property as well as the condition. Book your survey today.
By Irek Zwierzchowski – AssocRICS