Gold Crest Chartered Surveyors
Family is in our Foundations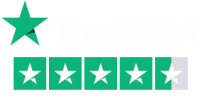 Try our Instant Quote Portal…
Property Valuation - What is it?
When it comes to assessing the worth of your property, there's often confusion between Property Valuation and a comprehensive survey. At Gold Crest Chartered Surveyors, we're here to clarify this distinction and shed light on the significance of Property Valuation in the real estate world.
Property Valuation is the process of determining the monetary value of a property. This figure is vital for a multitude of reasons, such as buying or selling a property, refinancing, or understanding the market value for insurance purposes. Gold Crest Chartered Surveyors specializes in Property Valuation and offers this service as part of our comprehensive suite of offerings.
At Gold Crest, our Property Valuation experts utilize their extensive experience and in-depth knowledge to provide you with an accurate and unbiased assessment of your property's value. Whether you're a buyer, seller, or property investor, understanding the market value of a property is essential for making informed decisions in the real estate market.
Winner of Chartered Surveyors of the Year 2023
CorporateLiveWire Innovation & Excellence Awards 2023
Gold Crest Chartered Surveyors provides a wide range of professional property services, including Level 2 Homebuyer Reports and Level 3 Building Surveys. Our experienced UK surveyors offer comprehensive information to help you make informed and secure financial decisions in the UK property market.
We also offer private valuations and Party Wall Surveys to meet all of your property needs. With our expertise and knowledge in the field, we provide accurate and reliable information, empowering you to make the best possible investment decisions in the UK property market.
We take pride in delivering the highest quality service that is tailored to your specific requirements. At Gold Crest Chartered Surveyors, we are committed to empowering our clients with the knowledge and insights necessary to make sound investments in the UK property market. Let us be your partner in navigating the complex world of property investment. Contact us today to learn more about our services.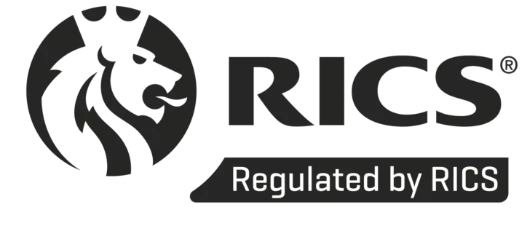 Independent Valuation Report
The Distinction Between Property Valuation and a Survey
It's important to note that Property Valuation is distinct from a survey, although they are often interchanged. Let's clarify the differences:
Property Valuation: Property Valuation is primarily concerned with determining the market value of a property. It answers questions like "What is this property worth in the current market?" and is crucial for real estate transactions, financing, or understanding your property's insurance value. Gold Crest Chartered Surveyors Property Valuation service provides this essential financial information.
Surveys (e.g., RICS HomeBuyers Reports and Building Surveys): Surveys focus on the physical condition of a property and are conducted to identify potential issues, defects, and structural concerns. Surveys are especially useful for buyers to understand the property's condition thoroughly. Gold Crest offers Level 2 RICS HomeBuyers Reports and Level 3 Building Surveys to help clients make informed decisions about their prospective properties.
Why Choose Gold Crest for Property Valuation?
Over a Century of Surveying Knowledge: With more than 100 years of joint surveying knowledge, Gold Crest Chartered Surveyors brings an unparalleled level of expertise to Property Valuation. Our professional team is well-equipped to provide accurate and reliable property valuations.
Registered and Regulated by RICS: Gold Crest Chartered Surveyors is a registered and regulated RICS chartered surveyors company. This distinction ensures that our Property Valuation services adhere to the highest professional and ethical standards, giving you peace of mind about the quality and accuracy of our valuations.
Comprehensive Range of Services: Beyond Property Valuation, Gold Crest offers a full suite of surveying services, including Independent Valuation Reports, Party Wall Surveys, and Black Mould Reports. This means you can trust us for all your property assessment needs.
In summary, Property Valuation is essential for understanding the financial worth of a property, while surveys, such as RICS HomeBuyers Reports and Building Surveys, focus on the property's physical condition. At Gold Crest, we provide expert Property Valuation services to complement our wide range of surveying options, ensuring that you have the information you need for every aspect of your property journey.