Gold Crest Chartered Surveyors
Family is in our Foundations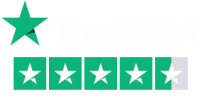 Try our Instant Quote Portal…
Multi-award-winning UK Oxford Surveyors
Our company specialises in providing Level 2 and Level 3 Home Building Surveys throughout Oxford. Our goal is to help Homeowners and Property Investors make well-informed property purchases by identifying any structural issues or property defects that may be overlooked. Our Surveyors can provide verbal reports within 24 hours of inspection, ensuring fast turnaround times.
With years of experience and extensive knowledge, we can detect potential issues that could lead to significant costs, even if a building appears structurally sound. We believe that every property purchase should be made with confidence and clarity, and our expertise is at your disposal to help you make an informed decision.
In addition, we offer Party Wall Surveyor services to ensure that any changes made to shared walls or areas of the property comply with legal requirements, avoiding potential legal complications in the future.
We also carry out Property Valuations, for purposes, such as, Tax and Probate. Contact us today to schedule a survey or learn more about our services.
Winner of Chartered Surveyors of the Year 2023
CorporateLiveWire Innovation & Excellence Awards 2023
Gold Crest Oxford Surveyors is your go-to for a comprehensive range of professional property services in Oxford, including Level 2 Homebuyer reports and Level 3 Building Surveys. Our team of highly experienced UK surveyors is dedicated to ensuring that you have all the necessary information to make informed and secure financial decisions in the UK property market.
In addition to our surveying services, we also offer Private Valuations and Party Wall Surveys to cater to all your property needs. Our expertise and knowledge in the field enable us to provide you with accurate and reliable information, allowing you to make the best possible decision when investing in the UK property market.
At Gold Crest Oxford Surveyors, our mission is to provide you with the highest quality service tailored to your specific requirements. Our goal is to empower our clients with the knowledge and insights needed to make sound investments in the UK property market. Count on us to provide you with superior service and support every step of the way.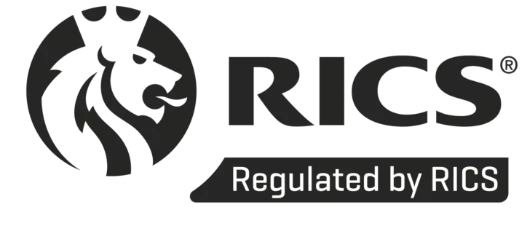 Independent Valuation Report
Choosing a Home Survey...
Gold Crest Chartered Surveyors is aware that choosing the right property survey as a first-time UK homebuyer can be daunting. For this reason, we have created an easy-to-follow guide that explains the differences between Level 2 Home Survey Reports (formerly Homebuyer Reports) and Level 3 Building Survey Reports.
Although our guide provides helpful information, we understand that you may still have questions or concerns. That's why our team is always available to offer additional assistance, advice, and support. Whether you need help selecting the appropriate survey or have questions about the process, our experts are here to assist you every step of the way. Tel: 0333 772 2362 (Charged at local rate).
At Gold Crest Oxford Surveyors, we are dedicated to providing you with the guidance and expertise necessary to make informed decisions about your UK property investment. Trust us to help you navigate the property market with confidence.
When it comes to investing in property, making the right decision requires careful consideration. At Gold Crest Chartered Surveyors, we provide a comprehensive range of property evaluations for UK properties, including Level 3 Building Surveys and Level 2 Homebuyer Reports.
Our team of highly experienced Qualified Oxford Surveyors can carry out a variety of surveys on different types of buildings and residential homes. We offer a range of surveys, from the detailed Level 3 Home Survey Building Report to the Level 2 RICS Home Survey Report, ensuring that every aspect of the property is checked and evaluated by an expert.
In addition to our surveying services, we also offer independent UK Property Valuations, for purposes such as, probate and Help to Buy. Our Party Wall Surveyors are knowledgeable in the legalities of modifying shared walls or sections of the property.
Why You Need A UK Property Survey
Investing in a property in the UK is a significant financial decision that should be approached with caution, regardless of whether you're a seasoned investor or a first-time homebuyer. Our Oxford Surveyors offer Level 2 Home Surveys (Homebuyer Reports) and Level 3 Home Surveys (Building Surveys) conducted by our team of highly experienced UK surveyors based locally to Oxford.
Our experts are equipped to identify potential structural issues and property defects that may pose financial risks such as rising damp, subsidence, Japanese knotweed, and faulty gutters, among others. These issues may not be immediately visible to an untrained eye, and commissioning one of our Level 2 or Level 3 Home Surveys can help you avoid unpleasant surprises and make an informed investment decision.
Moreover, we provide independent property valuations for various purposes, including Probate, Tax, and Help to Buy. When investing in a property in the UK, it's crucial not to take any chances. Contact Gold Crest Chartered Oxford Surveyors today to arrange a Level 2 Home Survey (Homebuyer Report), or a Level 3 Home Survey (Building Survey) and get the peace of mind you deserve. Trust our team of experts to provide you with accurate and reliable information to help you make a sound investment decision.