We all have different specialities and come from a variety of different backgrounds here at Gold Crest Surveyors. I personally come from a Construction Management background working on both new build and restoration projects. After receiving a phone call from a colleague asking for clarity whether a timber spandrel panel visible to the gable ends within the roof void, indicated that the property was of timber frame construction, I thought it may be useful to offer some advice on how to establish whether or not a property is of traditional cavity wall construction, or timber frame construction, with a masonry external leaf.
Within new build developments today, it is becoming harder and harder to quickly establish whether the property is of timber frame or traditional construction. I went for a walk around a local housing estate which is currently being constructed by two different developers. One is building in a traditional manner and the other is building modern timber frame houses with mock stone outer skins. 
(Please see the two attached photos).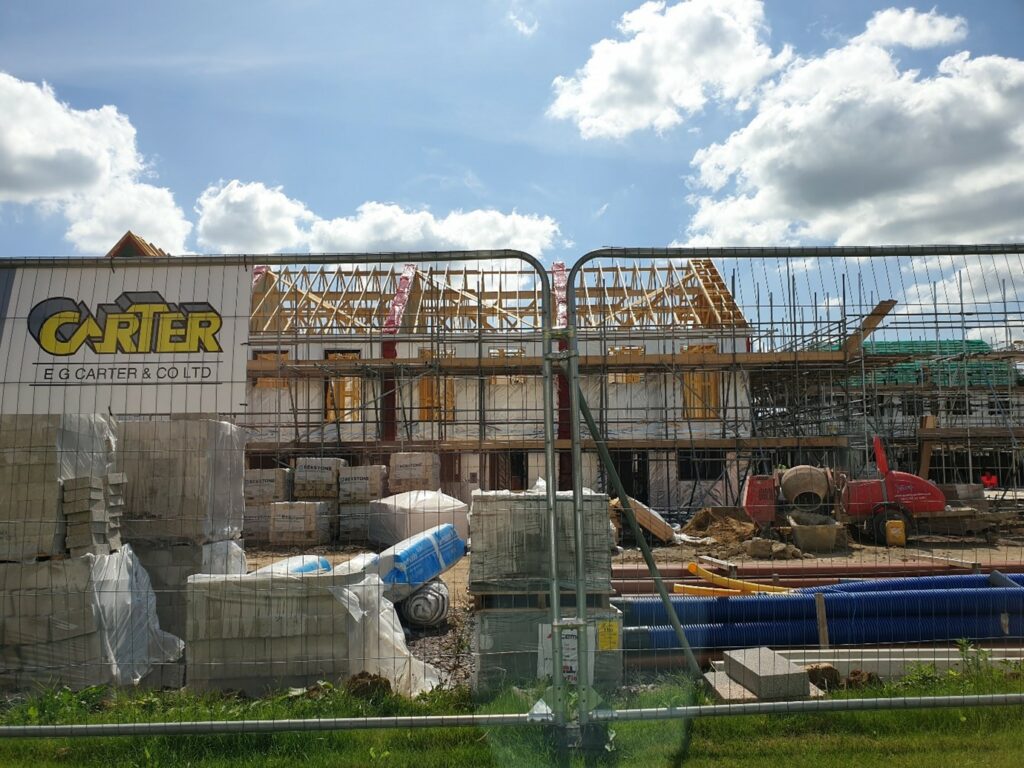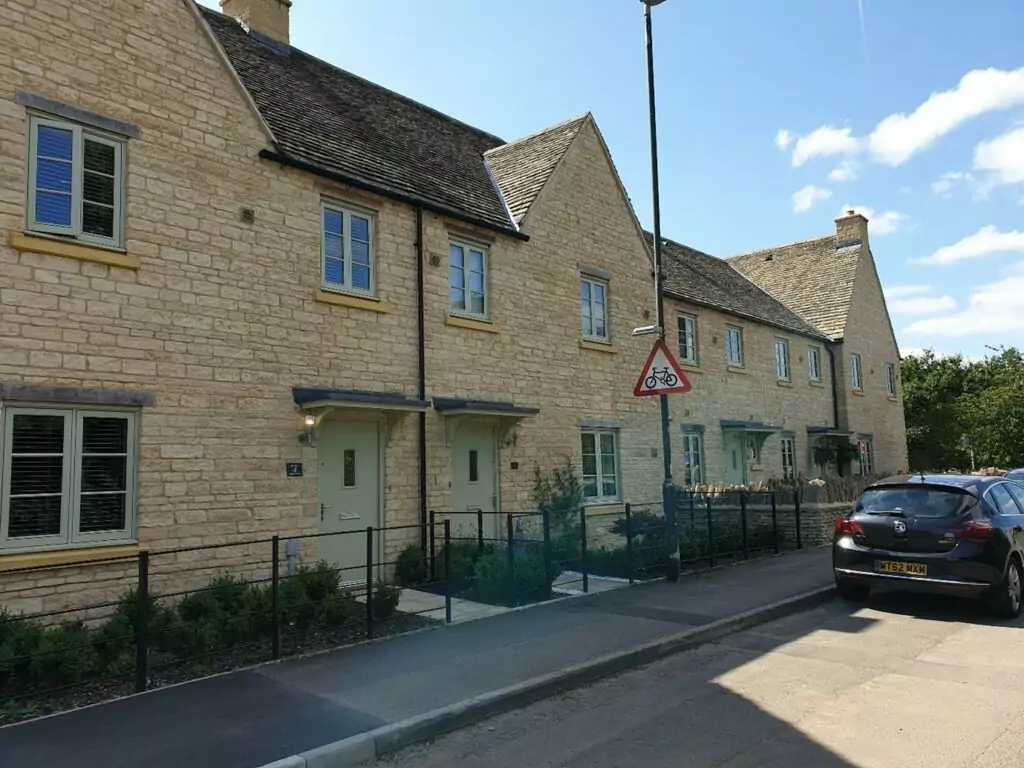 As you can see, it is impossible to see any real differences externally.
Being Chartered Surveyors, we usually look for clues within the roof void, after measuring the wall thicknesses. It is completely understandable why seeing a timber frame gable end would indicate that the entire property is of timber frame construction. However, in order to save on build costs and time, timber spandrel panels are being installed to the gables of traditionally constructed buildings by a large number of of house building developers. The panels are constructed off-site and craned into position. This makes our job a lot harder.
This is when using your super surveyor senses comes in to full effect. Like using a heeltap to established the make-up of a floor you need to use your senses to establish the make-up of the walls. 
The majority of new build properties which are of traditional construction have dry lined walls. I personally have found dry lining to be the key to establishing whether or not a property is of timber frame or traditional construction.
Dry lining is a system for cladding the internal faces of buildings, such as walls and ceilings. Plasterboard is attached to the internal faces, creating a smooth surface that finishes, such as paint, can be applied to directly; a 'wet' plaster finish is not required. Dry lining requires less technical expertise than traditional plastering and requires little water, hence the term 'dry' lining. Once the plasterboard is in place, a jointing tape can be applied over the joints between the boards and then the tape and recessed screw or nail heads can be filled over with a jointing compound. 
If a property is of timber frame construction, then the plasterboard will be screw fixed to the external walls rather than 'dot and dabbed'. This means that when the plasterboard is tapped, there should be a consistent sound, no matter where you tap it, as it will have the timber frame behind. If the drylining contractor is particularly poor, you may also see evidence of screw heads or 'screw pops' at the joints of the plasterboard. Using a high powered torch at an angle to inspect the joints to throw up evidence of this.
If the property is of traditional build, then it is highly likely that the walls have been drylined lined. The popularity of the dot and dab technique has risen alongside the popularity of plasterboard. Plasterboard provides a smooth, even surface that is easy to hang. Dry lining allows you to easily and quickly attach plasterboard to a wall.
Rather than the plasterboard being screwed to the external walls, like they would be with a timber frame property. The plaster is secured using dots of adhesive. This means that the walls will sound very different when tapped, as the majority of the wall surfaces will sound hollow with the exception of the dots of adhesive used to hold the board into position. These will be around the perimeter of the board and in various other areas behind the boards, so knocking the walls in various areas is important. The plasterboard will also usually sound solid around the window reveals too.
Hopefully this helps you to refine your super surveyor senses. Get an instant price for your next building survey online today here.
By Daniel Hickman – AssocRICS