In July 2021 pre thunderstorm witnessed by greater Manchester I was surveying a property with a very precellular addition to the garden. While walking around the garden boundaries and inspecting the rear exterior face of the property, I noticed a dilapidated outbuilding quite far into the garden. Afterwards I questioned the vendor which gave me some background information.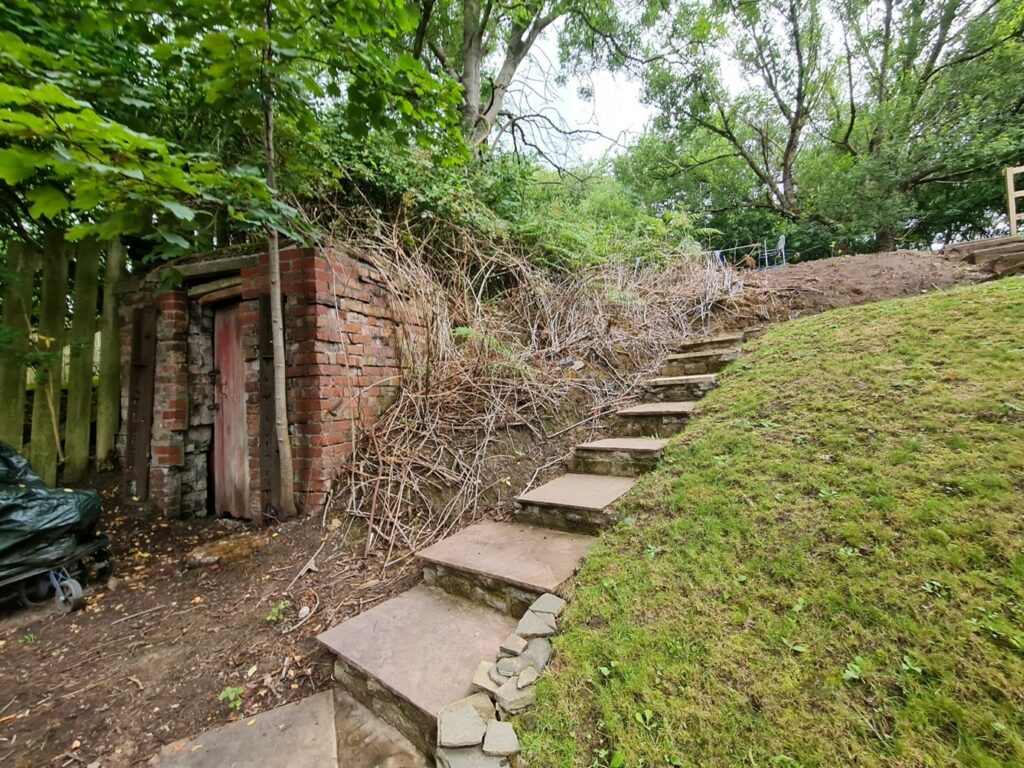 The garden was large and was quite elevated which involved climbing a series of steps which pointed out my fitness levels. This was not an issue but a potential problem. What the vendor let me know was that there was an underground water tank historically owned by united utilities which was directly underneath parts of the subject properties garden. United utilities then passed on ownership as it was within the subject properties boundaries.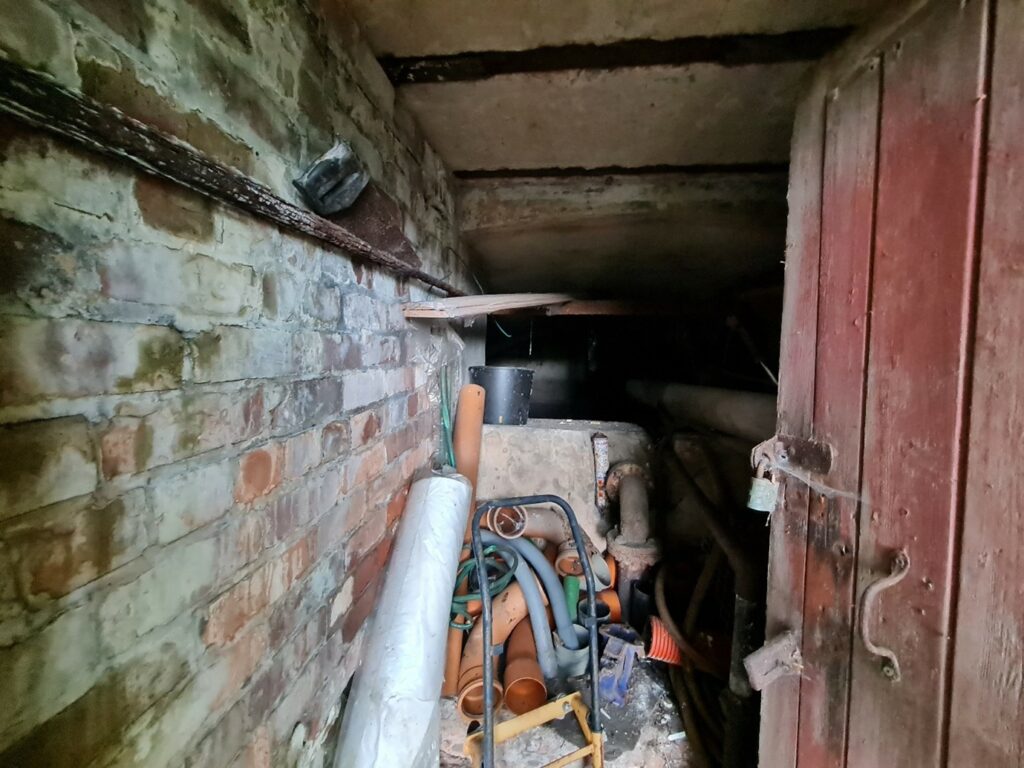 Potentially yes, if the structure of the water tank was not adequate being rather old, this could cause parts of the garden to collapse.
As we could not safely inspect the tank, we recommended that the items within the outbuilding were cleared and a qualified plumber to inspect to determine if it is indeed redundant. I then advised that the structure should then be inspected to determine if it is adequate and the likelihood of collapsing in the future.
I recommended this as we wanted to determine if it was redundant and if it was safe and the structure was safe.
I never knew such tanks could be built underground and it made my thought process stretch further than normal and I had to think about potential issues that could have raised in the future.
By Hamza Iqbal – AssocRICS.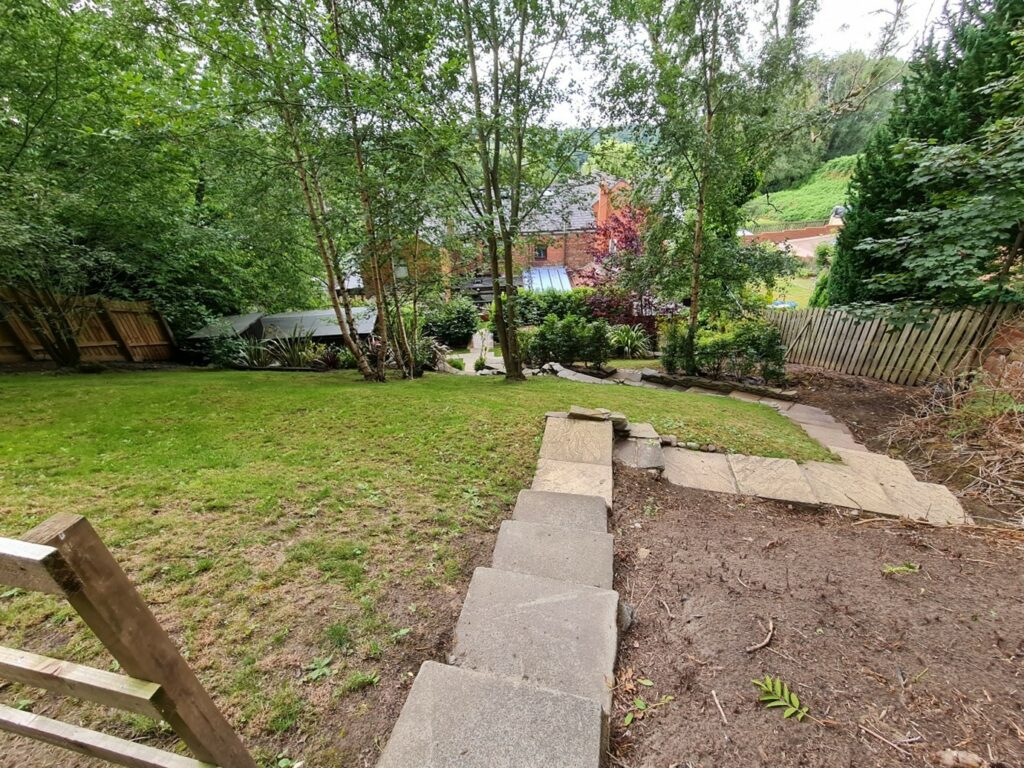 A unique property like this would require a more detailed report in the form of a Level 3 Building Survey, to book yours simply click here to start your free online instant quote.