When it comes to selling or buying a property, there are many tasks and factors to be taken into consideration and organised during the entire process. Some of these you need to manage yourself and they cost money to be completed. For example you might have spent a few hours typing into search engines "surveyors near me" if you want to find out about a building's condition and state of the interior and exterior. Filling in the same details, time after time, on many different websites is stressful and let's face it, it is a boring task. It's for this reason we created our instant quote form. To save you time and potentially money when you need to book a survey on a property you are interested in. You could be purchasing a property for many reasons, selling, buying, remortgage etc. Gold Crest Surveyors can completely take care of arranging your Survey, giving you more time to concentrate on the things that matter.
We have a dedicated team of highly experienced Surveyors who specialise in all the main types of survey reports you can acquire. We have a wealth of specialist knowledge and can detect defects and other potential issues, which may come back to haunt you further down the line. It's easy to spot the obvious problems when walking around the property, but it takes experience to be able to spot any underlying issues, which aren't apparent to the naked eye. We have over 200 years of combined knowledge and with a friendly and efficient administration team, you can be assured of a professional and thorough service from start to finish. When using our services we always ensure the following:
Professional and courteous advice
Thorough inspections and surveys
Quick turnaround of reports
Easy to understand documentation
Competitively priced quotes
Accurate market valuations
There are 3 levels of reports and if you are unsure which is best suited to your needs then speak to one of our consultants today for an informal chat and we can advise you accordingly. We cover pretty much the whole of England and Wales and we have local market knowledge too, so we can give accurate reports and feedback, as well as a Valuation that you may need. We take into account many factors during our visit including structural issues, health and safety concerns and potential legal matters. We inspect both the inside and outside of the property in the survey inspection and will document our findings along with photographic evidence too so you can see clearly what we are describing.
We also offer free advice on the many potential hazards and defects you could encounter, these are in the form of blog articles and in our common defects section on our website. Here we give you some free advice and hopefully educate you in what we look for and what you might have to contend with when buying your new property. You would be surprised what can affect a building and have the potential to cause issues further down the road, such as tree roots, local sewer routes, underground services and utilities as well as factors from any immediate neighbours gardens.
How hard is it to find "Surveyors Near Me" online?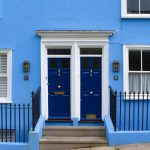 Our quick and simple online form will give you an instant price online and we will then send you an email with the details and you can simply choose to go ahead and book it in. There are no hidden fees and we clearly display our costs at the end of the quote process online, there's no waiting around or lengthy phone call to finalise your quote during the initial enquiry stage. Don't just take out word for it though, our 1,500+ excellent reviews speak for themselves. We are award winning and are trusted by the industry professionals so our standards are extremely high; we work hard to keep it that way. We are the winner of the best home report provider in 2021, recognised by our industry peers for our outstanding work and professionalism within the industry. 
We are regulated by the RICS and this means we can provide you with all the information you need to make the best fully informed decision on a property. Avoid spending hours typing into searches "surveyors near me" and simply complete our quick 30 second form to get an instant price. We can also promise highly competitive prices so you could even save money not just on any hidden repair costs for the property but on the survey that finds them too, meaning you can go back and re-negotiate with the seller. Still unsure on what to do next?
Then simply get in touch today by calling us on 01332 678416 or drop us an email to contact@goldcrestsurveyors.com and we will gladly answer any questions you may have.