I carried out a survey last year August to a 1900 contemporary cottage style property in a rural area of Hanbury, Burton-On-Trent. The property itself was immaculately presented, the views were jaw-dropping, birds were chirping, cows mooing, etc.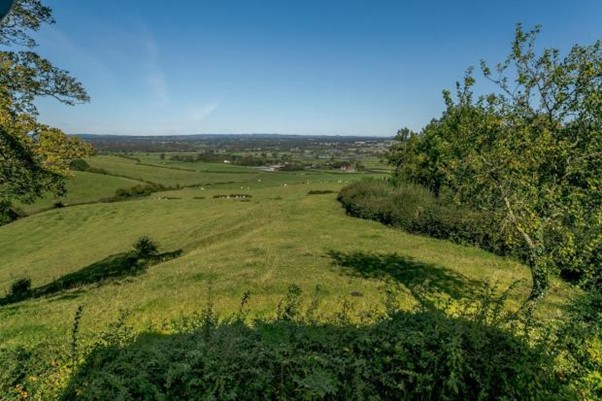 As I continued my surveying routine and external inspection, I have witnessed the unexpected… the cows were suddenly on the road. Concerned and worried about what to advise the client. I asked the WhatsApp group chat regarding this issue and they had some very thoughtful responses. "There might be a few udder things to mention," one surveyor said. And another advised that I should "just mooooove them along gently". At the farm gate corner laughing, I also noticed that the bin men can't  get out. It was utter chaos yet hilarious at the same time. I felt like I needed a glass of milk after that.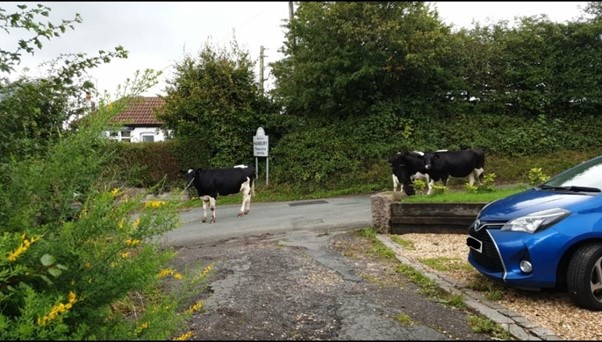 On a serious note, according to researchers at the University's Institute of Infection and Global Health. "On average four to five people are killed in accidents involving cattle each year, with 74 fatal attacks since 2000. Most were farmworkers, but a quarter (24%) of these deaths were members of the public walking on footpaths or commonly used rights of way."

Therefore, cows can be a potential risk to people. I was probably lucky that I didn't try to approach or pet them or what else could have happened.
Overall, it was an interesting survey experience. It's rare enough for me to find cows on a day-to-day basis, let alone while surveying. To end on a good note. Was it a bird? Was it a plane? Probably just a cows-piracy. Have a good day.
By Jay Basa – AssocRICS, BSc (Hons)