Find Dampness In A House Or Building
With a professional report from a UK surveyor, you will be able to identify whether a property has rising damp or condensation on the walls.
UK surveyors will often find dampness in a house which can be a cause for concern for buyers. Common among older buildings, dampness can be extremely difficult to completely eradicate. But dampness can be managed if the correct procedures are put in place. Suppose you are thinking about purchasing an older property within the UK. In that case, it's best to hire a chartered UK surveyor to carry out the necessary checks for rising damp, condensation on the walls and issues with a lack of ventilation. While dampness can be a health concern, if the issue has been left to get significantly worse, it could start to impact the structural parts of a building, such as suspended timber ground floor timber floors. So don't take any risks and uncover building defects with help from Gold Crest surveyors.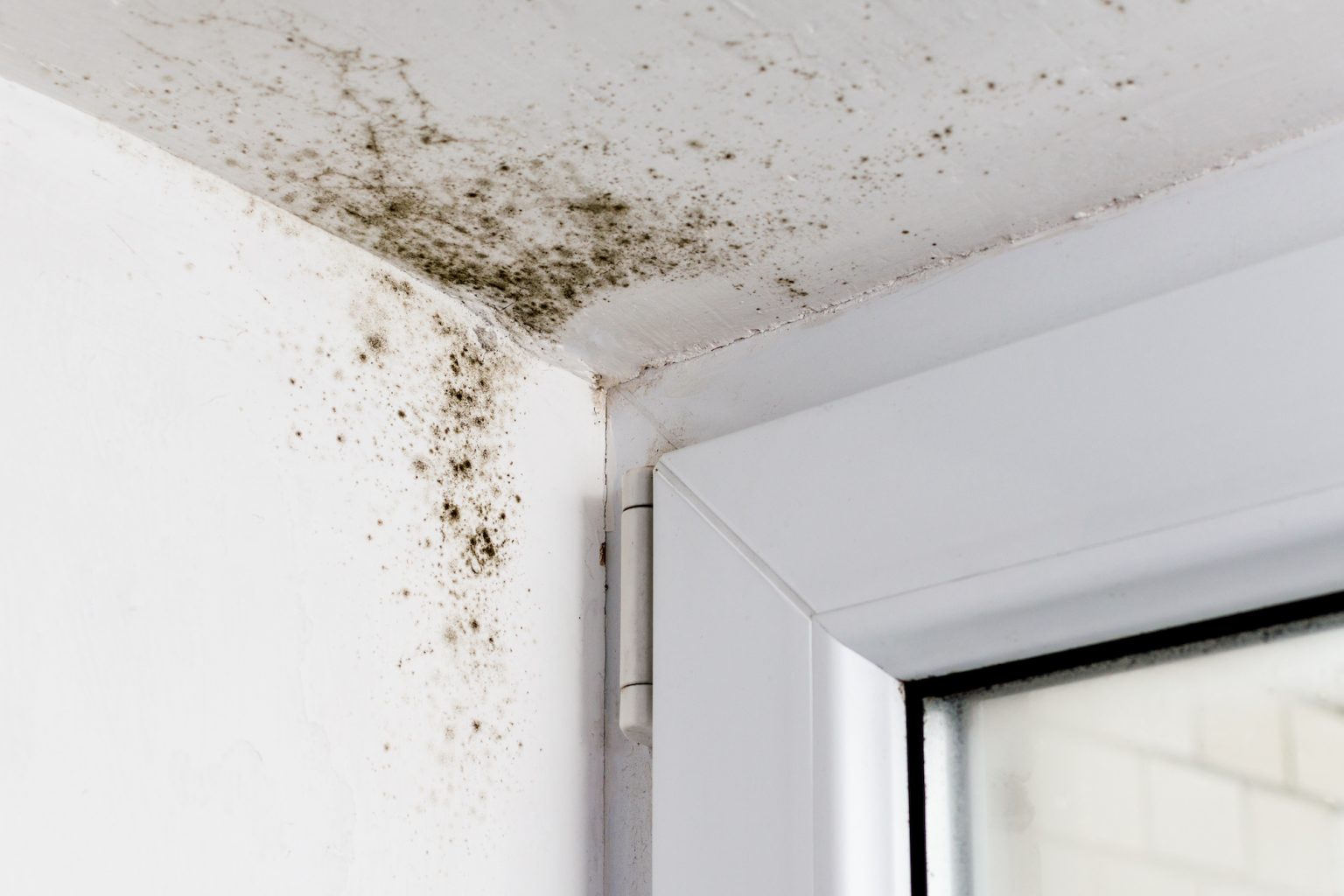 Condensation On Walls - A Red Flag
If you happen to notice damp patches, building walls or condensation on walls, this could be a red flag. It is important to pinpoint the cause of the problem before considering the cost of repairs. If you're not sure where the damp is coming from, you should contact our team. We will be able to carry out a full inspection and reveal the source of the problem as well as provide you with advice and guidance in relation to repairs and costs involved. It may be that the property has poor ventilation, or it could be that the building is suffering from rising damp. Rather than proceed to purchase a property with damp issues, always consult a professional. This way, you minimise your risk and won't have any nasty surprises when you buy a property in the UK. If you are a homeowner concerned about dampness, please contact our team now. We would be more than happy to help you identify damp problems and provide you with unbiased advice and guidance on how to repair the problem.
Risk Of 'Rising Damp' and Condensation
'Rising Damp' is often caused by excess moisture, which makes its way inside a building from under the property. If a sub-floor is damp, water tends to evaporate and condense on the lower part of the wall above the Skirting board. Often, raised external ground levels can cause penetrating, which is sometimes mistaken for rising damp. However, it can also be caused by condensation, which has formed on the walls and windows of a property, due to a general lack of ventilation and an unwillingness of the occupier to open windows. If the building has poor ventilation or isn't properly insulated, condensation on walls can start to be a bigger cause for concern.
Damp and humid parts of the home can be a breeding ground for mould. If you notice black mould or fungus, this is a serious health and safety concern. Mould spores can grow rapidly and start to trigger allergic reactions, and cause health issues. If you are breathing in mould spores on a regular basis, it can irritate the respiratory system and skin. You may start to develop eczema, rashes and a nasty cough. This is why it's so important to seek professional help when it comes to dampness in a house, building or office.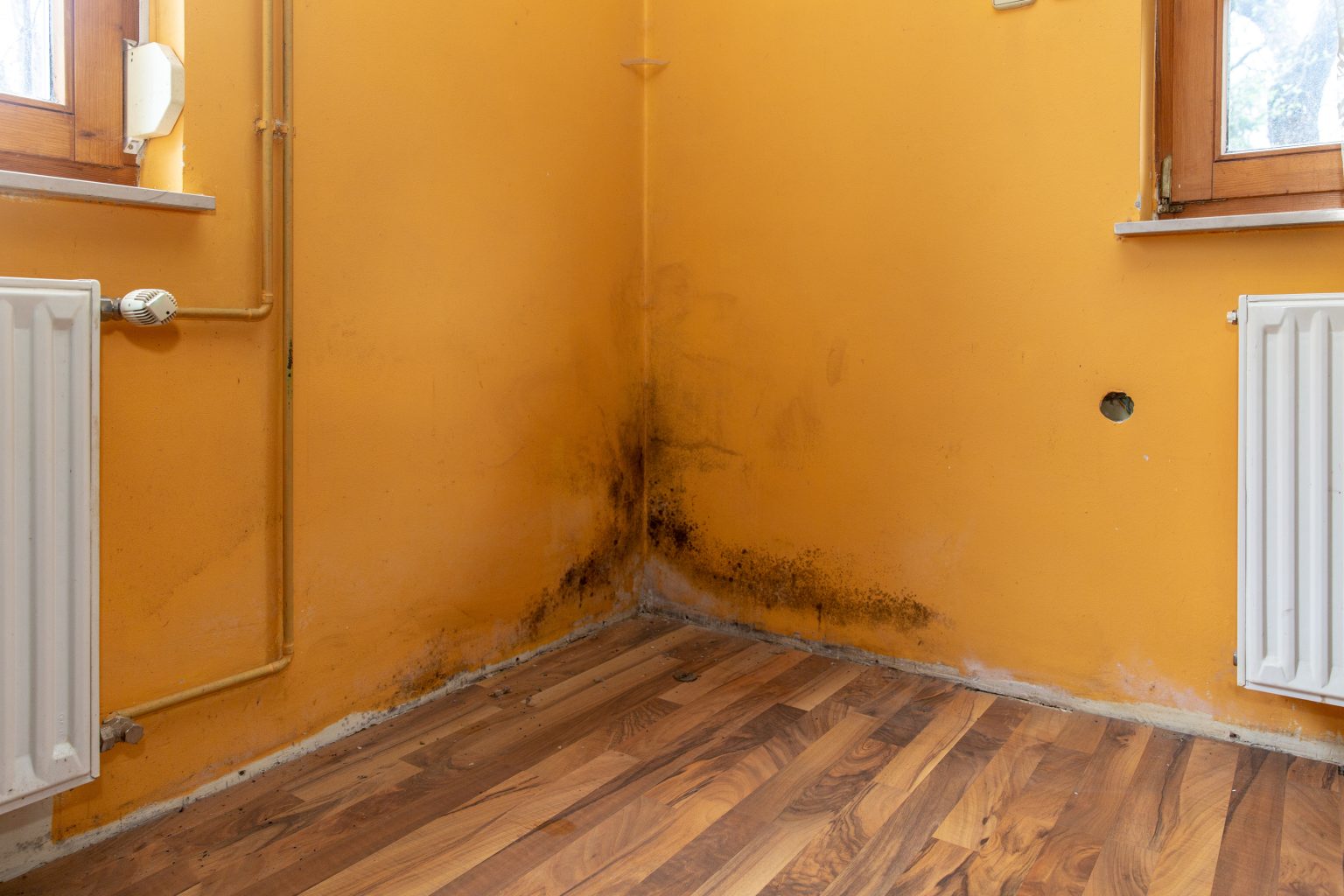 Many companies will inject walls with chemicals, which we have found, in most circumstances, to be ineffective. Our UK surveyors have found that putting remedial action in place such as striping non-breathable gypsum plaster and re-plastering with a lime or breathable plaster will help to release moisture from the wall; although, cement pointing should also be chopped out and replaced with a lime-based mortar.
Cement render can be one of the most damaging materials to add to a wall and is ironically sometimes added as a 'protective measure'. Moisture often becomes trapped behind the surface, and this will help to accelerate the deterioration of the masonry beneath. Of course, breathable decorative materials should be used, such as mineral paint or limewash. Increasing ventilation in the home can help reduce condensation, which can be one of the most common causes of dampness.
When replacing windows, trickle ventilation can be installed. If the windows are not to be replaced, you should consider having ventilation increased, with extractor fans that control humidity, in the bathroom and kitchen. Our UK surveyors often find that floor levels externally are too high, thus allowing surface water and moisture in the ground to soak the walls, creating dampness and rotting internal joinery. A lack of ventilation for subfloor voids is also a common cause of dampness and defective timber. Most older properties were constructed with much lower levels of ventilation than modern buildings.
If you are concerned about dampness in a house, building or office, please feel free to contact our team today. As experts when it comes to dampness and condensation on walls, we would be more than happy to provide a full inspection and report on a property you plan to buy, or for UK homeowners.
Try our Instant Quote Portal…
Whether you've noticed a potential issue within a property that you're thinking of buying, or you'd like to arrange an independent UK property valuation report, our highly experienced chartered surveyors can help.