I have recently surveyed a flat in a converted church close to Crystal Palace Park in South East London. The former New Church (Swedenborgian) was built in 1883. The church was listed as an example of an early and curious use of concrete for church building. Designed by W J E Henley of the Concrete Building Company in a style described as 'Rogue Gothic' it was one of the earliest buildings to be built using mass-concrete and continued in use as a church for over 100 years.
Increasingly, cash strapped ecclesiastical bodies are selling off more and more churches. The Royal Institution of Chartered Surveyors says that in the last 5 years around 500 London churches have been turned into homes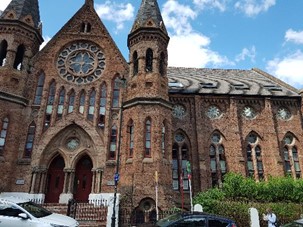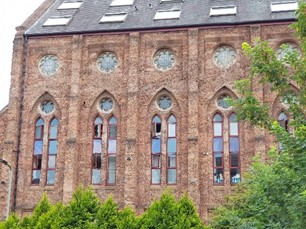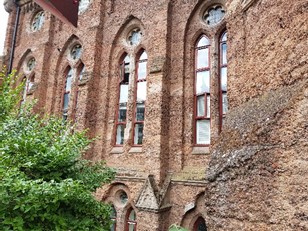 A recent survey conducted on the website propertyfinder.com found that church conversions were the most popular choice among users for a converted living space, with 60% preferring to live in a converted building rather than purpose-built accommodation. What are the reasons behind this? Firstly, churches provide an airy and bright space full of character; high ceilings and large windows are among the most desirable features of a property. Other than high ceilings and large windows, churches often have a convenient, central location. They're ideal for open plan living and can provide the ultimate living space for homeowners that don't necessarily require lots of bedrooms. The biggest advantage however is the unique features. Vaulted ceiling, stained glass windows and mullions are hard to beat.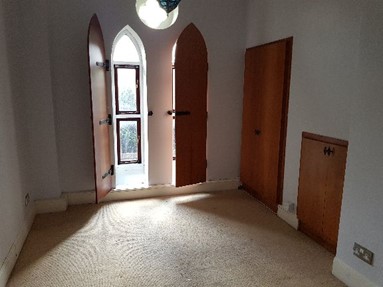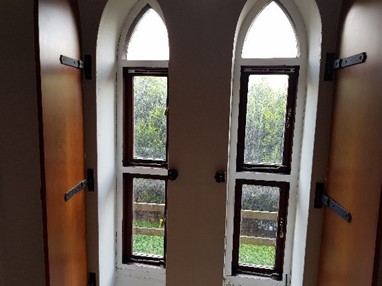 If you want to carry out your own bespoke conversion, you have to consider few important factors.
Many of the buildings put up for sale by the Church have been empty for many years, if not decades. Churches are closed once their congregation dwindles to the point where it is merged with another, and the money often isn't available to maintain empty churches. Combined with their age, older building materials and techniques, and the listed status of many older buildings, potential buyers might have a lot of work on their hands come renovation day. There might be unexpected inhabitants already residing in the church, such as bats, which might be legally protected.
Graveyards might also be a key factor for buyers looking into converting. Graveyards are often public, and so homeowners might have to put up with visitors. Gravestones can be moved, but human remains are unlikely to go anywhere. This of course, depends from church to church, and if the grounds are bought or not.
For some converted church might not be a concept of modern living. Church conversions could be beautiful, but most people might not want Jesus on a crucifix in their kitchen window. A unique property such as this would require a Level 3 Building Survey which we can quote for instantly here.
By Irek Zwierzchowski – AssocRICS