Here at Gold Crest, we provide our award-winning chartered surveyors near me service to people all over the UK looking to buy a freehold or leasehold property.
The highest accolade in the UK property survey arena is to be a member of the Royal Institution of Chartered Surveyors (RICS), a body founded in London in 1868 to uphold the highest, world-class standards concerning the development and management of land, construction, real estate and associated infrastructure. We carry our RICS certification with pride.
When it comes to providing chartered surveyors near me services, you won't find anyone more approachable, user friendly, and thoroughly professional than Gold Crest.
Why it Makes Sense to Use Gold Crest Chartered Surveyors
When you appoint RICS surveyors to work on your behalf, you are safe in the knowledge that we will give you the information and advice you need to complete a secure purchase. Whether you are buying or selling, our property surveys and valuations come with the reliability that can only be associated with an RICS certified company in your area.
With over 40 years' worth of experience in the UK property market and more than 100 years' worth of combined surveying expertise and experience, you won't find a better-qualified survey company anywhere here in the UK. Thanks to our UK-wide network, when you ask yourself which chartered surveyors near me are the best, the answer will almost certainly be a Gold Crest surveyor.
Our Chartered Surveyors Near Me Offer
When buying a property, the last thing anyone wants is to discover undisclosed problems once the purchase has been completed. Forewarned is forearmed, and we here at Gold Crest will ensure you are in possession of all the necessary facts about a property before you sign on the dotted line.
We offer you three different levels of survey depending on the age and nature of the property in question. They are:
An independent, accurate Property Valuation Report
A Level 2 RICS Homebuyer Report
A Level 3 Full Building Survey
Each of these reports is carried out to RICS exacting standards. While the scope of each survey and report go into deeper levels of detail, if our surveyor spots anything they think needs bringing to your attention, rest assured it will be done. That way, if you need to commission a more detailed survey, you are given the option.
Our chartered surveyors near me approach is always the same. To give you the information you need in the most economical way.
Customer Service at its Very Best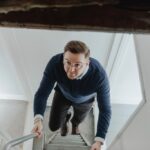 There are many excellent RICS chartered surveyors around, and to ensure we stand out from our fellow service providers, we strive to offer world-class customer service. We make it easy for potential clients to start their search using the "get a quote" facility displayed on our website. When you visit our website's homepage, you will find an "instant quote portal," where you can begin by entering your postcode to access our chartered surveyors near me service.
If you are not sure which service best suits your needs, click on the "which survey" banner under the "Choosing a Survey" heading or, please feel free to contact a member of our helpful and friendly team by calling us on 01332 678 416. Failing that, you can also complete the "Let's Talk" form on our contacts page to organise a free, no-obligation chat.
A property purchase is likely to be one of the biggest financial activities you undertake in life, so it is important to get it right, first time. Let us help you avoid wasting hours searching for chartered surveyors near me – as we can help you get the service you need fast.