In June 2021 I surveyed a second floor flat, which had recently been refurbished throughout and there was no access to the rear for a garden. So, the current owner created an opening from the ceiling to gain access to the flat roof and use as an outside space. This idea is designed to make the flat looks attractive and sellable.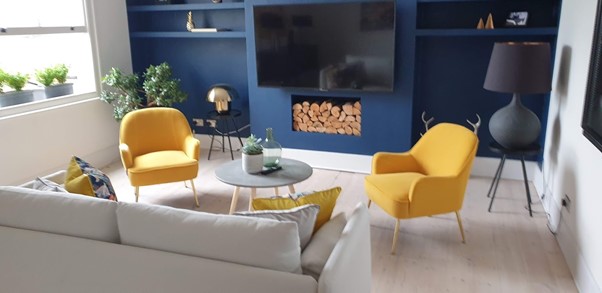 While surveying, the flat appeared to be modern and attractive at first glance. However, being on a second floor, it firstly needs to be compliant with current fire safety regulations. The flat has had some work done regarding fire regulations, but it won't be compliant with current fire regulations. As before, it could have been acceptable but with the recent fire to the Grenfell Tower, all regulations have been upgraded to ensure that the minimum protection should be to allow escape without getting trapped in the event of a fire.  All the doors and floors, including the fire escape route, would have to be upgraded to meet current regulations. This would also require major works as this would cause a lot of disruption to the structure to accommodate these changes. This would also require other flats owners consent and their cooperation to bring it to the required standards. If none of these changes have been made, then the flat could be categorized to be unhabitable as safety comes first.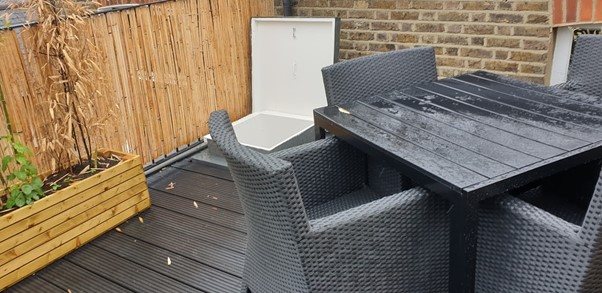 The other change made by the vendor is to create an open space. However, the idea can only be useful if it's done to the right standards and regulations. The access was made through the ceiling in the bathroom as the flat roof was above it and there was a drop-down accordion ladder from the ceiling underneath the hatch. Access to the ladder and the flat roof was unsafe. The roof consisted of a prime location view, timber decking and metal balustrades. However, what is the point when it can't be used safely. The structural alteration made by the vendor should have obtained building control approval. The work is not to the required standard, and it should not be used without any approval obtained from the local authority as it's not safe.
If the current owner had gone through the correct procedures of renovating the property this would have been a valuable addition to the home. Being advised by a surveyor or professional engineer at the beginning of the project would have not only increased the value of this property, it would have also saved the owner significant costs, provided a fantastic use of space as well as ensuring the safety of other residents. Having a building survey for this client provided to be invaluable.
The lesson learned from this is that the flat may look attractive but carries an unsafe defect for living in. That's why it's important to stress the importance of safety rather than cosmetics.
By Kiran Goobdassur