I recently carried out a survey in a place called Mytholmroyd. I had never visited this part of
the world before and was very intrigued as it reminded me more of a mid Wales village, not a
village near Halifax, West Yorkshire.
After a little digging, it turns out that Mytholmroyd is the birthplace of and inspiration for late
Poet Laureate Ted Hughes, and lair of the 18th century counterfeiting gang the Cragg
Coiners; Mytholmroyd is also home to the World Dock Pudding Championships!
Mytholmroyd is a village in the Upper Calder Valley in West Yorkshire, England, 2 miles east
of Hebden Bridge. It lies 10 miles east of Burnley and 7 miles west of Halifax. The village,
which has a population of approximately 4,000 is in the Luddenden Foot Ward of Calderdale
Council and forms part of the Hebden Royd parish.
The village holds regular markets. Mytholmroyd has business parks and a high street in the
centre with many independent shops. It now is a designated conservation area, with more
than 21 listed buildings in the village. It is often known to locals as 'Royd'.
When I arrived at the property, I admired its quaintness, although as soon as I stepped
inside, I was a little bewildered as to where the back door was?!. All I could find was the
living room, the kitchen, the steps to a cellar and stairs to the first floor. I walked to the end
row of the terraces, where strangely I found another street, "how strange!" I thought whilst
scratching my head!
It turns out that this property is what is known as a back-to-back terrace.
Back-to-backs are a form of terraced houses in the United Kingdom, built from the late 18th
century through to the early 20th century in various guises. Many thousands of these
dwellings were built during the Industrial Revolution for the rapidly increasing population of
expanding factory towns. Back-to-backs share party walls on three of their four sides, with
the front wall having the only door and windows.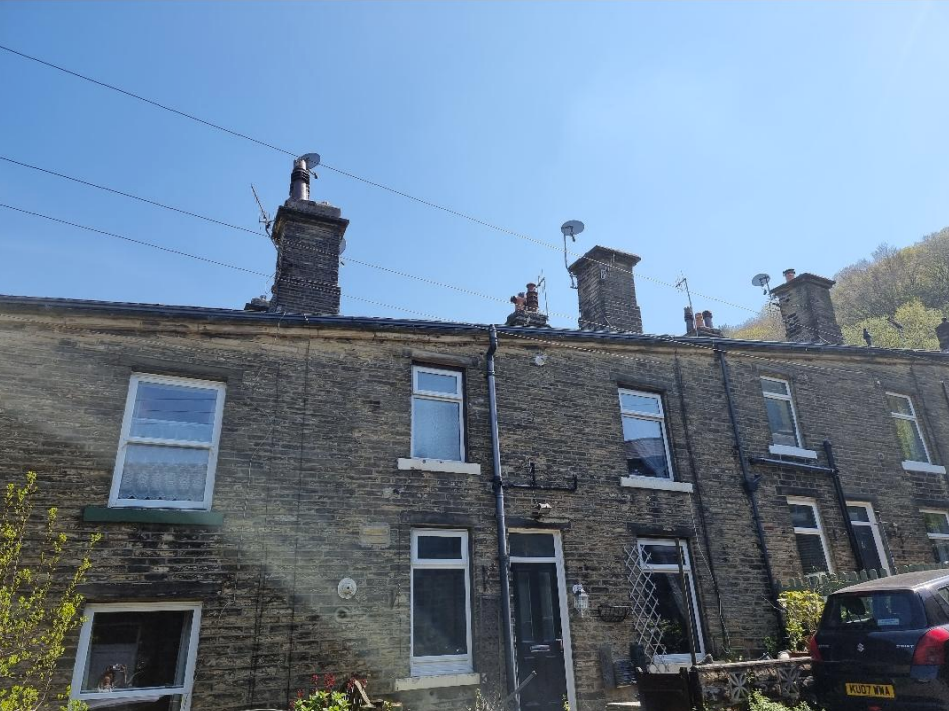 As back-to-backs were built as the cheapest possible housing for the impoverished working
class, their construction was usually sub-standard. Their configuration did not allow for
sufficient ventilation or sanitation. Toilets and water supplies were shared with multiple
households in enclosed courtyards. Back-to-backs gained an unfavourable reputation for
poor levels of health and hygiene.
Around the mid-19th century, this form of housing was deemed unsatisfactory and a hazard
to health. The passage of the Public Health Act 1875 permitted municipal corporations to
ban new back-to-backs, replaced in the next phase of building by byelaw terraced houses.
Leeds City Council opted not to enforce the ban, however; the popularity of back-to-back
houses with builders and residents led to their continued construction in Leeds until the
1930s.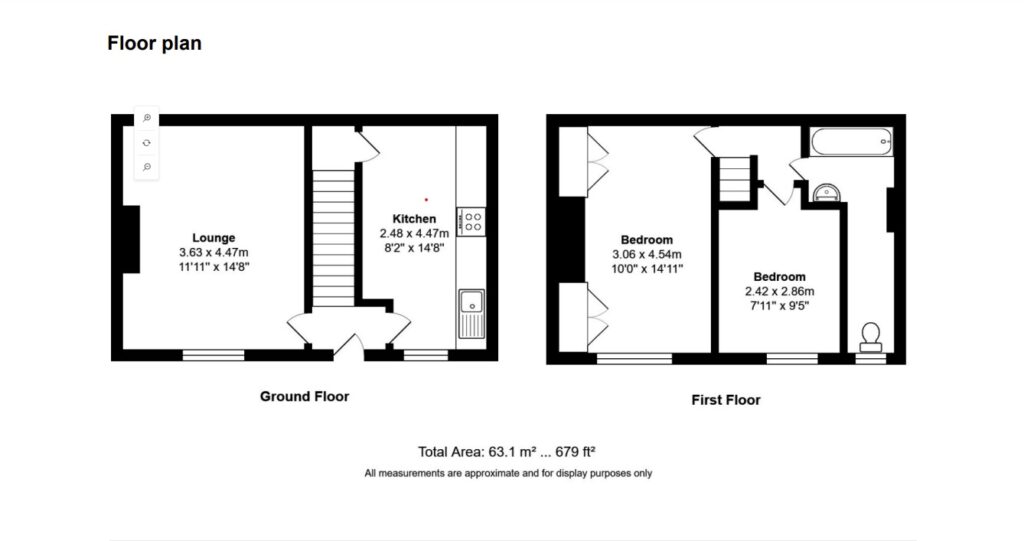 Most back-to-backs were demolished in waves of slum clearances, although many remain in
Leeds and Bradford. The cities of Birmingham and Liverpool, where thousands of
back-to-backs were built, both chose to retain a single example as a tourist attraction. The
Birmingham Back to Backs are now operated as a historic house museum by the National
Trust; other museum examples of back-to-back houses are managed by the Museum of
Liverpool and Bradford Industrial Museum.