I recently carried out a survey inspection on a mid-terrace house in a suburb of Stevenage to perform a Level 2 Homebuyers Survey and Valuation.
The inspection was relatively uneventful throughout the property with the majority of defects found to be age related.
The vendor had advised that they had recently had spray foam insulation removed from the roof void at not insignificant cost as this had made the property un-mortgageable. I had left the roof void until last as part of my inspection as is usual.
Sure enough, the spray foam insulation had indeed been removed. What was unusual – and to my horror – was that what appeared to be the gas boiler flue was completely detached at a joint and was emitting poisonous gases directly into the roof void!
As surveyors, our duty is to our client, however ethically we have to act when danger to life is found. 
The defect was immediately reported to the vendor to whom I advised to have the flue inspected by a reputable gas heating engineer. He was however in a state of disbelief and decided to satisfy himself that indeed the gas boiler flue was as described, dislodged and emitting poisonous gases into the roof void.
I followed up with a call to the vendor later that day, it transpired that the contractor responsible for the removal of the spray foam insulation had dislodged the flue during the removal of the spray foam insulation!
The vendor expressed his gratitude and advised that he and his wife could now understand why they had been experiencing headaches since the removal of the spray foam insulation.
Mercifully on this occasion no harm was done and the flue was repaired. 
It has been said that timing is everything!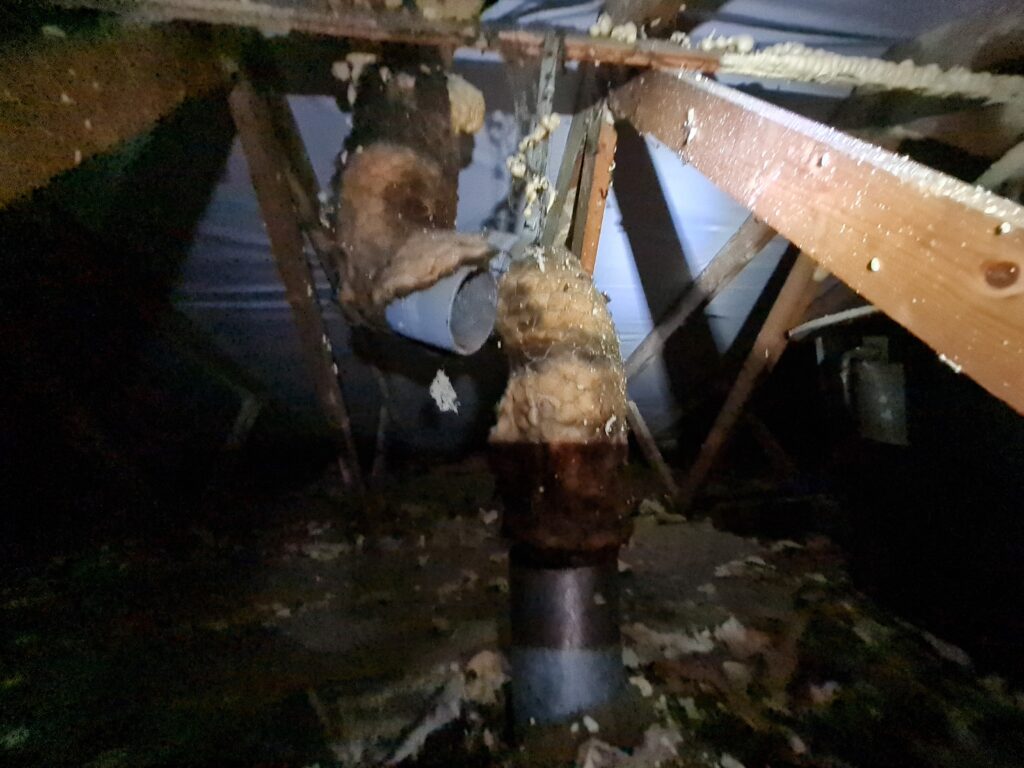 By Allan Henderson